Struto Technology
Struto is a unique system for the production of perpendicularly laid non-woven textiles where the fibrous layer created using such method shows considerably increased resistance to compression and deformation, a high level of recovery after loading, improved bulkiness and airiness. Elastic recovery in the case of this technology is higher than that of polyurethane foams or standard textiles with horizontally laid fibres.
Better functional properties – voluminosity, resistance to compression, good recovery after loading, thermally insulating properties, softening ability
Possibility to process all types of fibre including recycled ones, both natural and synthetic materials
Easy recycling and good hygienic properties of products when compared e.g. to polyurethane foam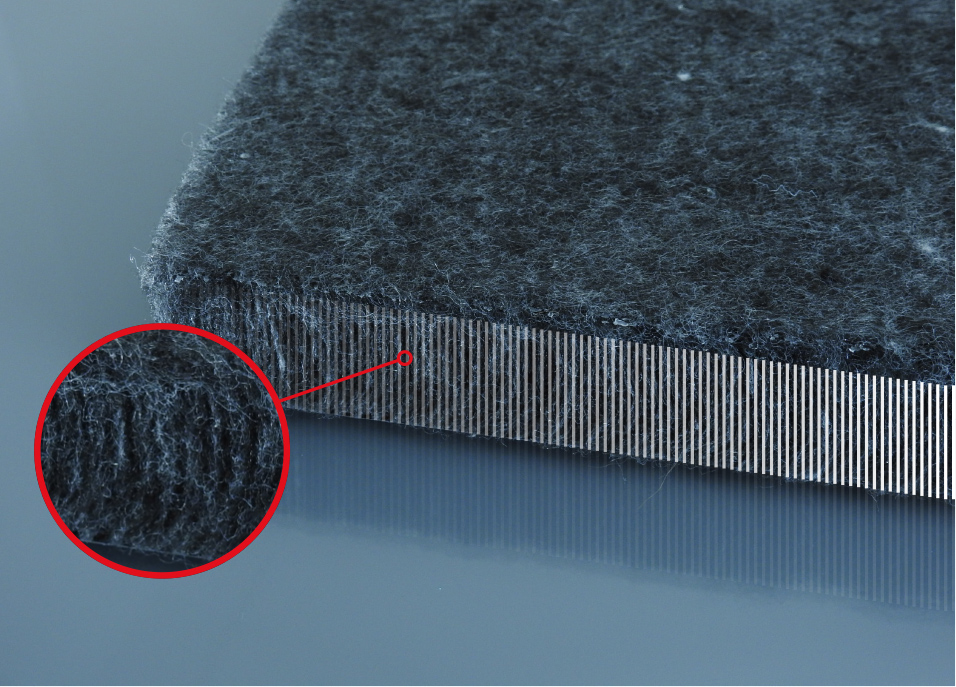 Other Technologies
Standard thermal bonding
Common technology of thermally bonded fibres which are laid horizontally. It allows production of standard technical fleeces for a wide fields of applications from geotextiles to insulation, filters, walls, filling materials and linings.
Needlepunch technology
A traditional method of mechanical processing of textile fibres which is used for the production of thin and strong technical fleeces using the needlepunch process. Our know-how allows the production of high-quality insulation, protective, damping and separation materials using this technology.
Options for after-treatment of Fleece
Melting
Textile impermeability and considerable strengthening is achieved by surface melting the layers made of thermoplastic fibres.
Ultrasound bonding
Textile ultrasound bonding is used as a substitution for stitching. It is used for joining various types of textile layers such as those intended for the production of linings.